New Solar Incentive Program Comes to Santa Ana
April 27, 2020
Department of Energy and California Energy Commission funds are available to Santa Ana residents who install solar panels or energy storage systems.
Incentives will help the first 100 participants to significantly reduce their initial investment.
This program is called EASE, is administered by Southern California Edison and operated by Kitu Systems.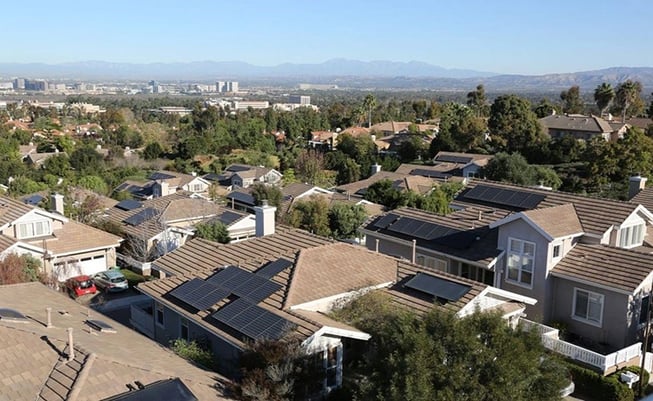 Santa Ana, CA. April 22nd, 2020. As one of the most environmentally friendly states in the U.S., it comes as no surprise that California maintains the largest adoption of solar panels and energy systems in the country. In fact, 44.92% of Californian homes are outfitted with solar panels and solar storage systems.[1] Growing environmental consciousness is not the only reason California has been able to adopt solar energy so quickly. Many Californians have taken advantage of the great financial incentive programs California and the Federal government have provided over the last couple of years. But for Orange County residents in the Santa Ana area, the deal is about to get much sweeter.
Kitu Systems, in conjunction with Southern California Edison, is rolling out a solar and storage incentive program called EASE, funded by the Department of Energy and the California Energy Commission. The EASE program aims to evaluate the effects of high penetration solar energy and battery storage systems on the grid. In exchange for customer participation, EASE offers up to 100 eligible participants serviced by the Camden Substation, in Santa Ana, significant financial assistance to deploy solar energy systems.
Up to $19,000 in cash incentives, which will help offset the cost of equipment and installation, is offered by the EASE Program depending on the system size and type. The Program is applicable to both residential and commercial buildings within the eligible Santa Ana region. An option for residents who already have solar is to use the Program to upgrade to battery storage. The EASE incentive can be combined with other existing federal and state programs to reduce the costs even further.[2]
California offers their own incentive program called the Self-Generation Incentive Program. Additionally, the Federal government launched the federal solar tax credit in 2015 which was set to expire in 2022. Every year since 2019 the tax credit percentage has decreased by 4%. In 2020, the tax credit percentage dropped to 26% and next year it will be 22%.[3]
With all of these great incentive programs currently available and with the expectation of reduced or expiring benefits over the next few years, it is clear that the time to act is now. Make the switch to renewable energy to save on utility bills and reap the additional benefits of these solar energy systems. Eligible Santa Ana residents who elect to participate in EASE not only will receive a special incentive, but will also be the first to experience the benefits of state-of-the-art hardware and technology which will optimize their energy generation and usage, while helping maintain grid stability and improving resiliency.
The future of California's energy supply, with scalable integration of clean, distributed energy resources is playing out now in Santa Ana.
About Kitu
Kitu Systems accelerates consumer adoption of solar, battery storage, and electric vehicle charging by enabling a new generation of interconnection and providing communications and coordination capabilities for Utilities. Kitu Systems software and SaaS solutions embed intelligence and control capabilities into renewable energy devices, aggregate their communication in the cloud, and securely interconnect them with utility and customer management systems. Kitu Systems' open and standards-based software platform provides the building blocks of new energy networks that are intelligent, resilient, adaptive, efficient and scalable.
[1] California Solar. (n.d.). Retrieved from https://www.seia.org/state-solar-policy/california-solar
[2] About EASE. (n.d.). Retrieved from https://www.ease.kitu.io/about-ease
[3] Solar Investment Tax Credit (ITC). (n.d.). Retrieved from https://www.seia.org/initiatives/solar-investment-tax-credit-itc