Aggregating DER Communication & Control
Convoy™ is a cloud-based, open-standards DER (generator or load) communication, control and coordination platform for energy services providers. It connects and controls any DER using IEEE 2030.5 or with its own API for non-2030.5 devices.
Convoy™ is a DER communications aggregator, saving utilities from directly managing thousands or millions of DERs at the grid edge, and enabling DER providers to easily onboard their installations and comply with Rule 21 requirements.
Avoids negative effects of multiple DER usage on the grid and unlocks their full potential.
Provides interfaces to utilities over an OpenADR VEN or an IEEE 2030.5 client.
Manages DER devices directly via Spark™ or Envoy™ Gateway.
Directly connects and manages millions of end devices (e.g., smart inverters, meters, electric vehicles, and charging stations) which implement the IEEE 2030.5 standard used by most utilities.
Controls any non-2030.5 device via its API.
Connects to EVSEs via universal OCPP.​​
Synthesizes and rationalizes controls from multiple upstream services, including. Citadel™ or utility grid management systems.
Supports multiple use cases and user profiles, e.g., multi-tenant.
Monitors and controls energy profiles (device energy functions).
Collects and stores only the data required for Convoy™ services, prevents unauthorized access or use, and implements strong security measures to protect any sensitive customer or end-user information.
Complies with CA Rule 21 requirements.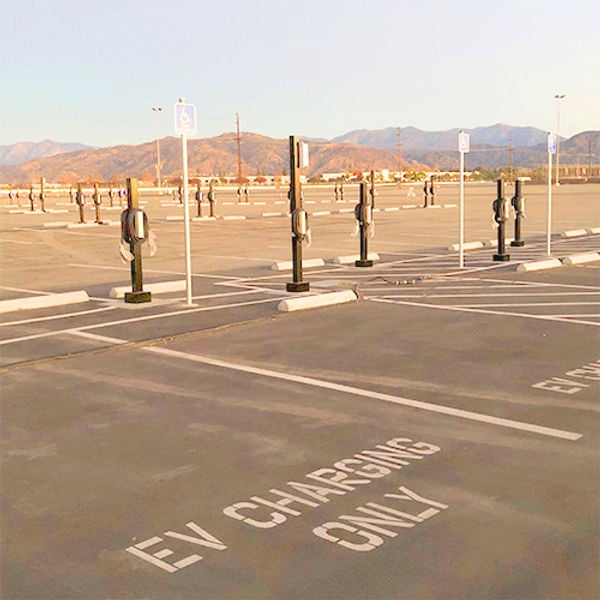 As a platform interfacing with both end-users and utilities, Convoy™ manages critical communications and services. Security is essential to its design, implementation and day-to-day operation. The Kitu Systems' team is also committed to achieving 99.9% uptime and running regular maintenance and security updates.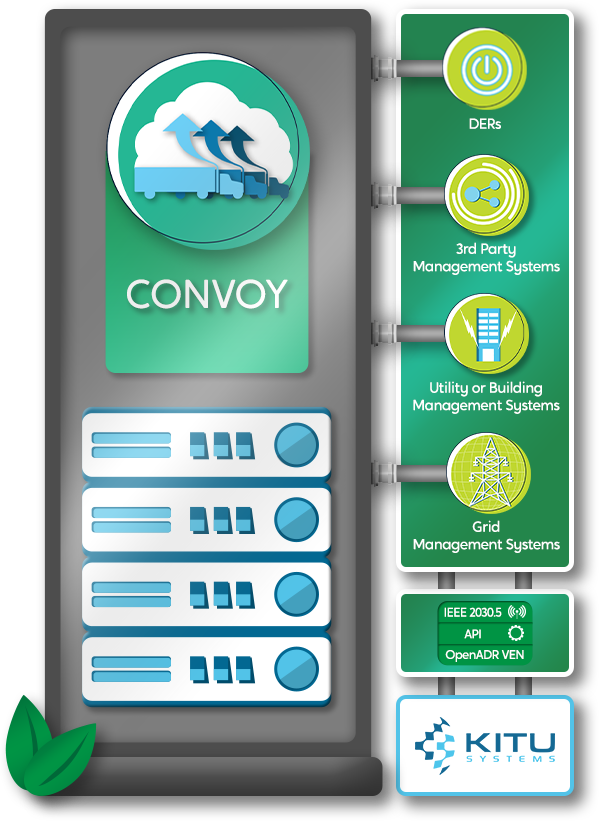 Kitu Systems provides services to simplify application development and integration. We can help you integrate Convoy™ into your ecosystem and provide you with well documented Software Development Kits (SDKs), including API documentation, sample application or interface code and testing capabilities.
Advanced services are available to users based on their needs and profiles (e.g., end-user EV charging and solar installers).
Complete and Scalable Solution
In addition to secure and intelligent communications, the GAP platform delivers cloud-based services to device operators, end-users, and other energy service providers accessible through a web portal or an API. It also provides aggregation capabilities for utilities, as well as a graphical user interface to easily monitor and dispatch controls to DERs.
GAP also offers a complete set of APIs for Spark™, Convoy™ and Citadel™, to device manufacturers, service providers and utilities to enable design of and integration with other applications and services.