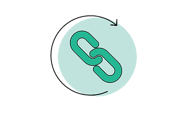 ​
Crosslink is RESTful API of the Convoy platform enabling applications to manage and control smart DER devices per the CSIP and Rule 21 guidelines. Crosslink is used to allow non-IEEE 2030.5 distributed energy resource (DER) devices to receive control information and to send device data.
​
​
The Crosslink Service provides two APIs:
1. Crosslink- DER-TX- provides APIs to control Crosslink customer devices
2. Crosslink- DER- RX- provides APIs to receive data from the Crosslink customer devices
​
​
Kitu Crosslink is available to download now
Access is currently limited to select companies with an immediate development need.
​
Please, fill out the form below with your contact information and your intended use so we can provide appropriate support. Make sure you provide as many details as possible about your project so we can better assist you. Please also provide the name of a person with authority to sign a non-disclosure agreement.
​
​