Employee Spotlight Series: Jason Brewington
June 5, 2023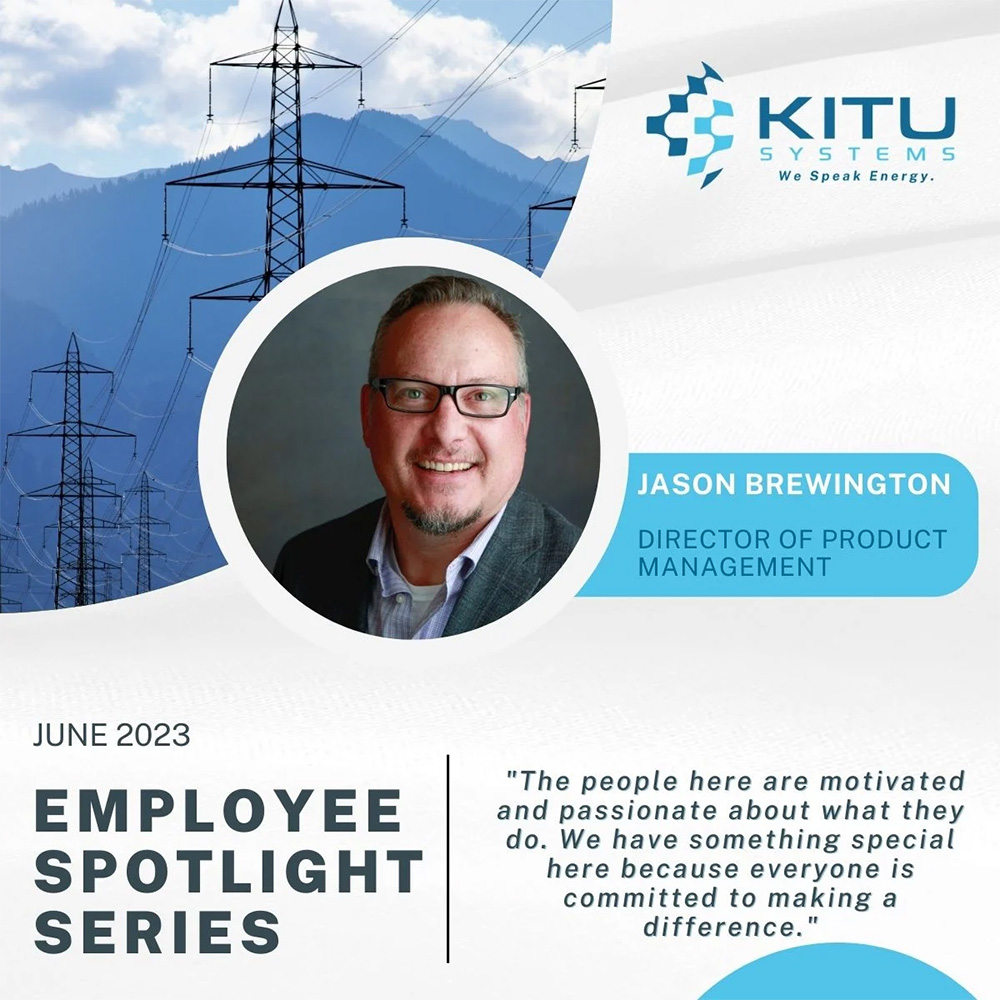 1. Tell us about yourself!
I grew up in West Texas and looking back, I'd say that I've never been that far away from the energy industry. My father was in the oil business, so I grew up with that all around me. I was really interested in geology, fossils, and rocks. The presence of geologists and engineers in my upbringing sparked my interest in the machinery they created. I also grew up with computers around me and played a lot of video games, so I was interested in software early in life too.

One thing about the oil business that I learned watching my dad is it can be a vicious market. You're subject to external forces that impact your business in ways that make or break you all the time and see firsthand what a market can do to your business and what can happen to your business if you can't or don't adapt. This is what got me interested in the market side which is where I am now. I did end up studying a lot of geology in college, but I trended back to computer science and math.
2. What is your history with Kitu?
I started with Kitu in February, so I haven't been here for very long, but my career history working with electric (and gas) utilities certainly led me here. A large part of my career has been working with development teams building Geographic Information Systems (GIS) solutions for utilities, which ultimately led me to the Demand Response business where I spent several years. I then spent about four years managing a solutions architecture team in a consulting firm, but I kept in touch with the DR/DER industry. At a certain point I realized that I wanted to get back to the energy transition and work towards building a new electric grid, a new energy economy, and a better planet. All things came together at the right time, and I was fortunate to join Kitu.
3. What has been the most fascinating/interesting project you have been a part of recently?
I'm still in my first year at Kitu so I haven't been around long enough to be a part of any one project that sticks out, but certainly the most interesting thing I've been doing is learning! I am the type of person that is excited about the learning process especially since this business keeps evolving. I have a passion for understanding "how we got here" and then helping define "how we get there" in a strategic context.
I would also say the transition to electric vehicles and what that means to our economy and what that means for our environment. These changes are going to be fantastic and that's what really lights my fire.
4. How would you describe the company culture at Kitu?
We lean in!
Whenever you need to put together a group of people to do things, everybody just really wants to jump in. The people here are motivated and passionate about what they do. It's a small company so that's exciting as you get to know each other well and it can be fun having a small, scrappy group of people getting cool things done. That's how I see Kitu, and it'll be interesting to see how we hold on to that as we grow.
5. Do you have any advice for new professionals looking to enter the industry of the "electric ecosystem?"
My first piece of advice is to find a passion. Find some aspect of the electric or energy industry that really interests you, and home in on that. There are many different facets of the industry, and you'll learn a little bit about a lot of stuff so having something you're super passionate about is important. Second, don't be afraid to ask questions. This industry is growing and evolving so quickly that there is not one person that knows it all.
6. What are your goals for the future of Kitu?
Growth and leadership! I really enjoy being part of a growing and evolving industry. I like change and I like to be able to understand and adapt to it and that's what we're doing here. I got a strong sense when I was interviewing at Kitu and when I was getting to know the people here, that we are that type of culture and company.
We have something special here because everyone is committed to making a difference.
---
Jason Brewington is the Director of Product Management at Kitu Systems.
Jason has 25 years of experience building solutions across many disciplines in the utilities industry including geospatial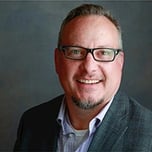 (GIS) and smart grid programs. Over the course of his career, he has developed a passion for increasing efficiency of business operations, designing well-organized and maintainable products, integrating products to build solutions, and optimizing the product roadmaps of development teams as they product quality solutions for the electric industry domestically and abroad.
Jason holds a bachelor's degree in Geography and Computer Science from the University of North Texas.
---
Interested in hearing more from Kitu Systems? Subscribe below!