Employee Spotlight Series: Nico D'Amico-Barbour
July 6, 2023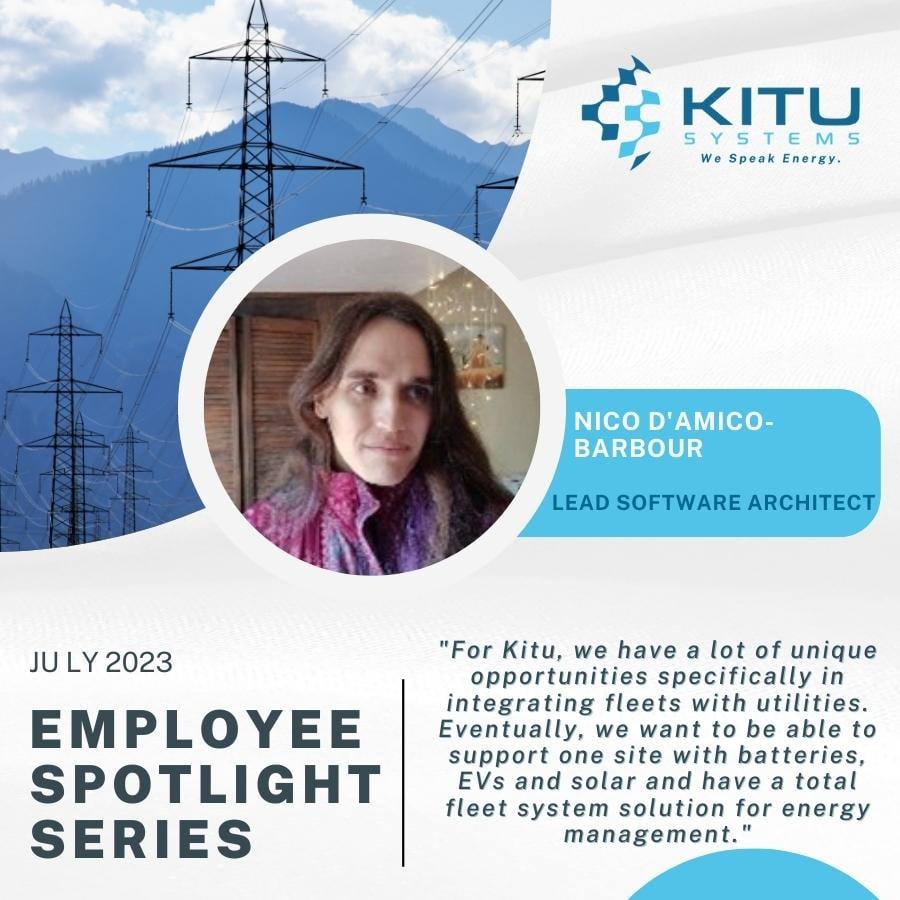 1. Tell us about yourself!
I was born in San Diego and my parents were both scientists working with the Navy. When I was five, my mom got a job working with NATO where she ran a research project on the effect of sonar on whales in the Mediterranean. Thanks to that, I lived in Italy for five years! I went to public school there and learned how to read and speak Italian. I didn't learn how to read English until I was 11 when we came back to the states.
My first significant job experience was working at a political non-profit focused on LGBT issues in California. I started as a canvasser, meaning I had a lot of conversations with the public either for fundraising or collecting signatures. I got promoted a couple of times and eventually became a director. This was a formative experience for me, and I learned a lot about nonprofits. After that, I moved to Eureka, CA up in the Redwoods, which is beautiful! I ended up getting a job with Rite Aid and got licensed to be a pharmacy technician in California and started working as a travel tech. I spent a lot of time on the rural 101, which was a cool experience.
When I came back to San Diego, I was still working as a pharmacy technician and learned about opportunities for boot camps to study software engineering. I went to the LEARN Academy in downtown San Diego. Their program focused on React and Ruby on Rails, followed by placing you in a month-long internship. This is where my journey at Kitu began.
My hobbies outside of work are fire spinning, specifically poi, and playing Magic the Gathering.
2. What is your history with Kitu?
In May 2018, I started here on a one-month intern contract working on the Portals Team. Once I completed my internship, I reached out to Chris (Kitu's VP of Engineering) and asked her if I could continue working here. After that first month, I was officially hired as a Software Engineer.
Six months after my first day, due to circumstance, I was the only person left on the Convoy EV team. I filled in as interim team lead until we could find a more senior engineer to fill the team. That process took a while and when we did hire someone, Chris decided to keep me as team lead. I was in that role through 2019. By mid-2020, I wasn't doing much software development as much of my time was dedicated to just running the team. I asked to be transferred to a team where I could work as an engineer and learn something new, and I was moved to the Database team almost immediately. Around the summer of 2021, the exact same thing happened on the Convoy EV team again where I was the only person left on the team. I became team lead again, and eventually hired Asis and Patrick, who are both incredible.
Since the beginning of this year, I have transitioned into a full-time software architect. A lot of my focus this year has been on RFP responses from the perspective of how they're going to grow into actual products. My experience at Kitu has been quite unique and I'm happy to be where I am now.

3. What has been the most fascinating or interesting project you have been a part of recently?

Working on the emergent electrification of fleet solutions, both the fleet problem space and how it can integrate into more traditional EMS use cases. So far, it's only been work in the conceptual/RFP phase, but I think there's a lot of interesting challenges in that direction.

4. How would you describe the company culture at Kitu?
The company culture at Kitu is stellar! I think people here display a lot of empathy and cooperation, and I don't think that's by chance. I think Kitu has done a good job of intentionally building an atmosphere of cooperation and understanding. Everyone here is very supportive of each other and supportive of people taking care of themselves.
5. Do you have any advice for new professionals looking to enter the industry of the "electric ecosystem?"
Have an understanding that the electric ecosystem is not one big homogeneous thing; it's a lot of different areas that have their own specific things going on. Utilities, Site Owners, Aggregators, Drivers, OEMs, eMSPs, CPOs, ISOs, and Homeowners all may be connected to the same system, and all may want different things out of the system, and those are just examples from the EV charging space. I think it's a good idea for engineers to try and consider each of these entities and how they may interact with your system.

6. What are your goals for the future of Kitu?

One of my personal goals is to follow in Kate's (Kitu's Director of Engineering) footsteps and get one of our solutions patented. I want the "Inventor" Plaque from the patent office!
For Kitu, we have a lot of unique opportunities specifically in integrating fleets with utilities. Eventually, we want to be able to support one site with batteries, EVs and solar and have a total fleet system solution for energy management. I think that we're in a unique position because most people are approaching this from a very EV specific lens while we also have this massive knowledge base around DER management.
---
Nico serves as lead Software Architect at Kitu Systems.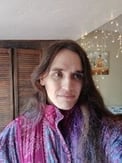 They have been with the company for 5 years, wearing many hats. As the Team Lead on Kitu's Convoy EV team, they oversaw projects implementing charging optimization and pricing optimization algorithms for Cornell and UC Berkeley respectively. As Database Team Lead, they implemented the data storage solutions for our Crosslink interfaces. In their most recent role as Software Architect, they designed Kitu's first integration of OCPP into our Convoy platform.
---
Interested in hearing more from Kitu Systems? Subscribe below!