Employee Spotlight Series: Robert Heras
May 9, 2023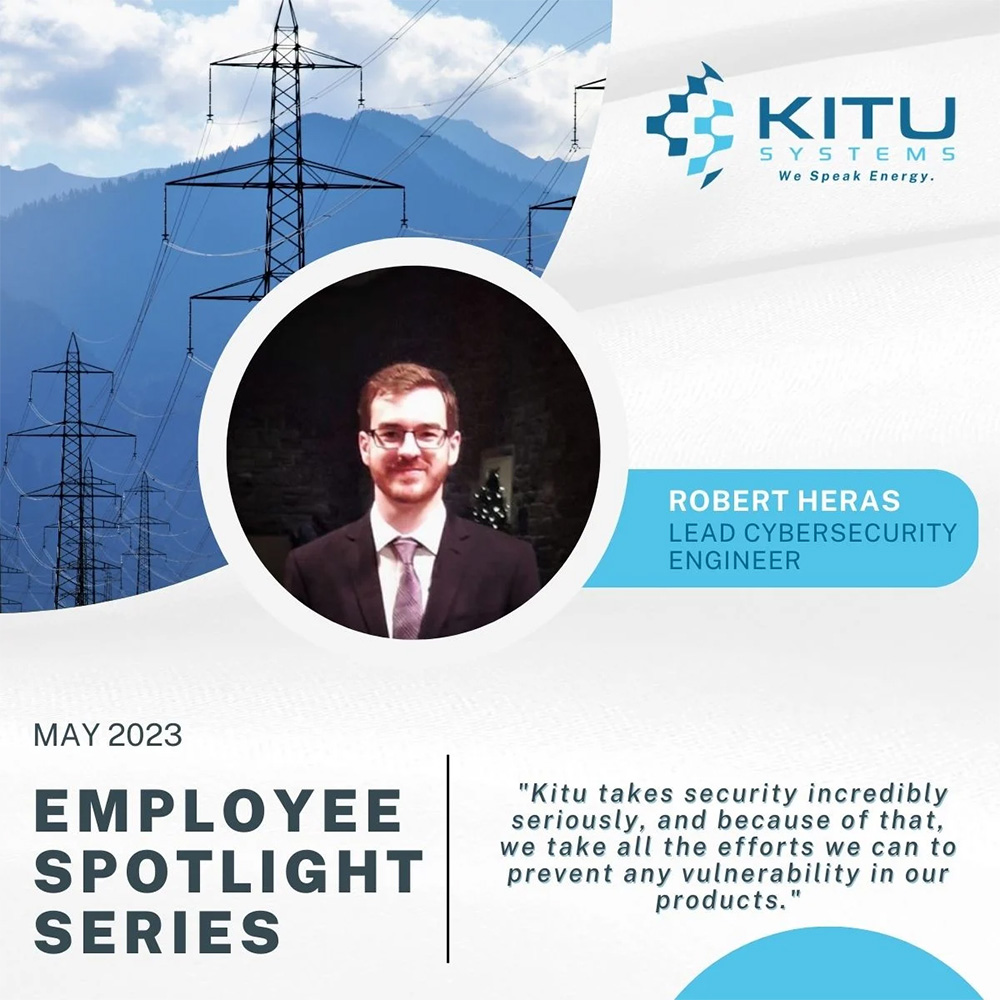 1. Tell us about yourself!
I spearhead the cyber efforts here at Kitu System as the Lead Cybersecurity Engineer. I work with the operations side under Michael Hill. I have a Bachelor's degree in Information Technology and a Master's degree in Computer Engineering with a focus in Cybersecurity and Machine Learning; both from Florida International University (FIU). I also interned at MIT in the developmental prototype for the Protected Anti-jam Tactical SATCOM (PATS) mission capability, addressing a critical communications capability gap for US warfighters and international partners. Before joining the Kitu team, I was the cybersecurity engineer for the City of Coconut Creek in Florida.
Outside of my professional life, I enjoy Dungeons and Dragons, Warhammer 40k, and board games galore. I also enjoy woodworking with my laser engraver and 3D printer to create ornamental knick-knacks and make custom orders. I'm an avid fan of everything Harry Potter, Marvel, and Star Wars too!
2. What has been the most fascinating or interesting project you have been a part of recently?
Recently, I have been restructuring Jira and BitBucket in order to improve our overall cyber-posture. I am improving our access controls and streamlining these tools to better manage the repositories and projects we have. This is all to improve security, automation, and the overall organization and streamlined nature of these tools.
I am also working on improvements to our vulnerability scanning methodology. This improves the way we scan our repositories and code to remove any high, critical, and medium level vulnerabilities. This prevents the introduction of malicious code to our customers, products, or to our environments. Kitu takes security incredibly seriously, and because of that, we take all the efforts we can to prevent any vulnerability in our products.
3. How would you describe the company culture at Kitu?
"Pretty freakin great!" I get along with everyone, our team leads are great, and they are very communicative about any problems. Everyone is personable and the mindset and culture are more about resolving issues by working together rather than blaming and finger pointing.
It's also been an amazing transition with my newborn. If there is an emergency I'm not too far away. Also, being on the East Coast, the timing allows for better flexibility when doing maintenance. The different time zones give Kitu the ability to efficiently address scheduling during customer off hours.
4. Do you have any advice for new professionals looking to enter the industry?
For those looking to enter into the cybersecurity space, the biggest thing is getting exposure to different tools, methodologies, and frameworks. You need to understand what goes into being compliant with different frameworks and having the ability to lead projects.
For undergraduate students, I would also recommend pursuing your Master's degree. My thesis exposed me to Machine Learning and AI, which of course is becoming very prevalent today. What I learned about Computer Engineering was eye opening and exposed me to more cybersecurity concepts as well. Find opportunities that support your education, like internships, to expand your horizons and gain experience in the cyber space.
If you are a professional looking to enter cybersecurity, there are plenty of online videos and courses on cyber concepts for you to learn. Training is always beneficial to both you and your organization. There are always new things to learn such as techniques, exploits, methodologies, and more. By researching one thing, you'll start to explore the tools that fix and address another issue you may not have known even existed. Research that problem, understand where it is, and then see how it relates to your company. One of my biggest philosophies is: "I don't have all the answers, but I know how to get the answers" which is a huge part of not only cyber but any position.
If you're looking to get into the Smart-Grid sector, make sure to find a company like Kitu. The work they are doing is unique and allows you to gain experience and work your way up.
5. What are your goals for the future of Kitu?
I'd like to expand the cyber program Kitu already has. Ideally, I'd like to hire more team members on the cyber side and automate more of the cyber provisioning. As a growing company, expanding our team would help to address all matters efficiently and improve our automation and flow. Personally, my five-year plan is to make it to Director of Cybersecurity and from there become a Chief Information Security Officer (CISO).
__________________________________________________________________________________________________________________________
Robert Heras is a seasoned cybersecurity professional with a Bachelor's degree in Information Technology and a Master's degree in Computer Engineering with a focus on Cybersecurity and Machine Learning.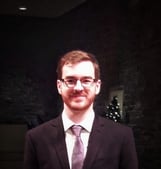 With several years of experience as a Lead Cybersecurity Engineer, Robert has a proven track record of directing and managing projects, assessing risks, and delivering successful outcomes. He is adept at developing cybersecurity roadmaps, policies, and procedures, and ensuring compliance with industry standards.
As a Cybersecurity Engineer, Robert has strengthened organizational controls and protocols, designed, and implemented security solutions, and managed projects to completion. His skills in vulnerability management, access control auditing, and multi-factor authentication have contributed to the optimum security posture of the organizations he has worked with.
__________________________________________________________________________________________________________________________
Interested in hearing more from Kitu Systems? Subscribe below!